Garre' Cafe'
Hours:
Monday – Thursday 11:00 am to 2:00 pm
Friday – Saturday 11:00 am – 8:00 pm
Sunday 11:00 am – 4:00 pm
 ~Reservations Recommended~
~~No Outside Food or Beverage Permitted~~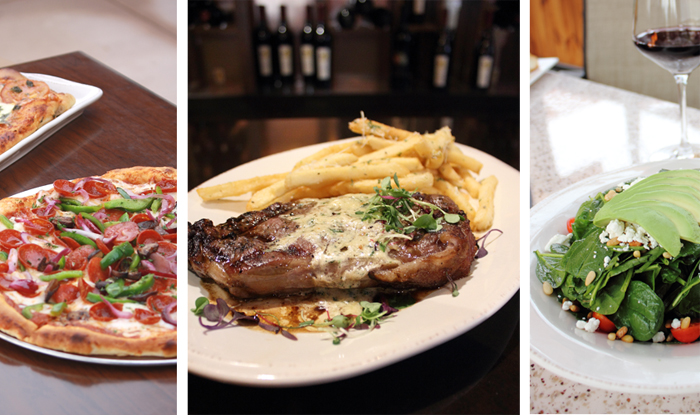 Be a part of the family and experience old Italy, from our wood burning oven to the scent of fresh baked focaccia and the warmth of our hospitality, setting the mood for a memorable dining experience. Our café, nestled inside our new event center Bella Rosa, is surrounded by vineyards, rose gardens and the chef's herb and vegetable garden. Mediterranean inspired California cuisine will delight your senses and palate.
Whether it is a freshly tossed pizza, grilled vegetables from the garden or an amazing new dish from locally sourced farms and ranches, you will have a terrific meal that will keep you coming back to the family table. The entire release of Garré wines are available, or you can choose a varietal from the hand-selected list of international wines. If you're in the "spirit," settle in for a great hand-crafted cocktail from our full bar.
Whether it is for some bites and a glass of wine in the sun on our patio or a quick lunch to escape from work, our family is here for your family at Garré Café. Garré Café is perfect for a special event, whether it is a birthday party, team building, rehearsal dinner, or a fun get together, we can help you plan a great night or day at Garré.